DO YOU HAVE
GENETIC COPD?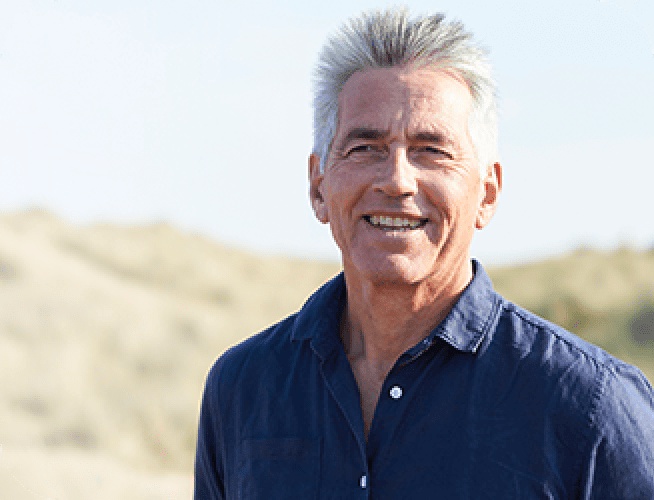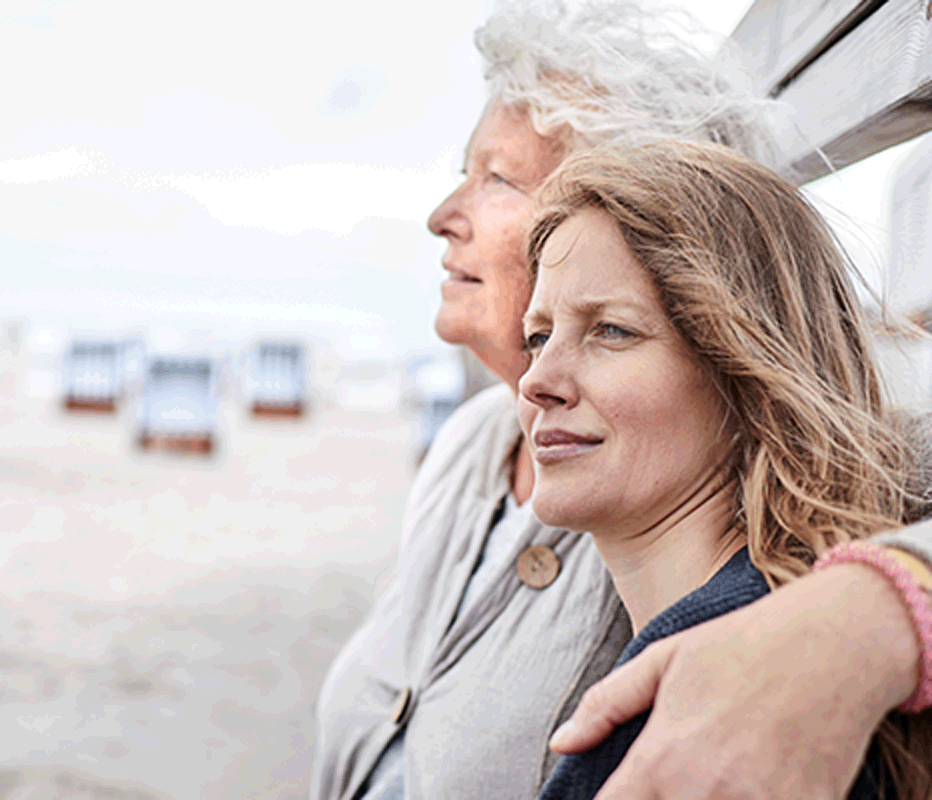 Your COPD could be a hereditary condition known as AATD.
Genetic COPD, or alpha-1 antitrypsin deficiency (AL-fa / one / an-tee-TRIP-sin / de-FISH-an-see) (AATD), is passed from parents to their biological children. Because the symptoms of AATD are the same as traditional COPD symptoms, AATD can go undetected for years. In fact, more than 90% of the estimated 100,000 people in the United States who have AATD don't know they have it.1-2
AATD is caused by certain genetic variants in the SERPINA1 gene. These variants cause low levels of a specific protein called alpha-1 antitrypsin (AAT). AAT protein is released by the liver, enters the blood, and is transported to the lungs. AAT plays a critical role in safeguarding the lungs. Having low levels of the alpha-1 antitrypsin protein can leave your lungs vulnerable to serious damage.3-4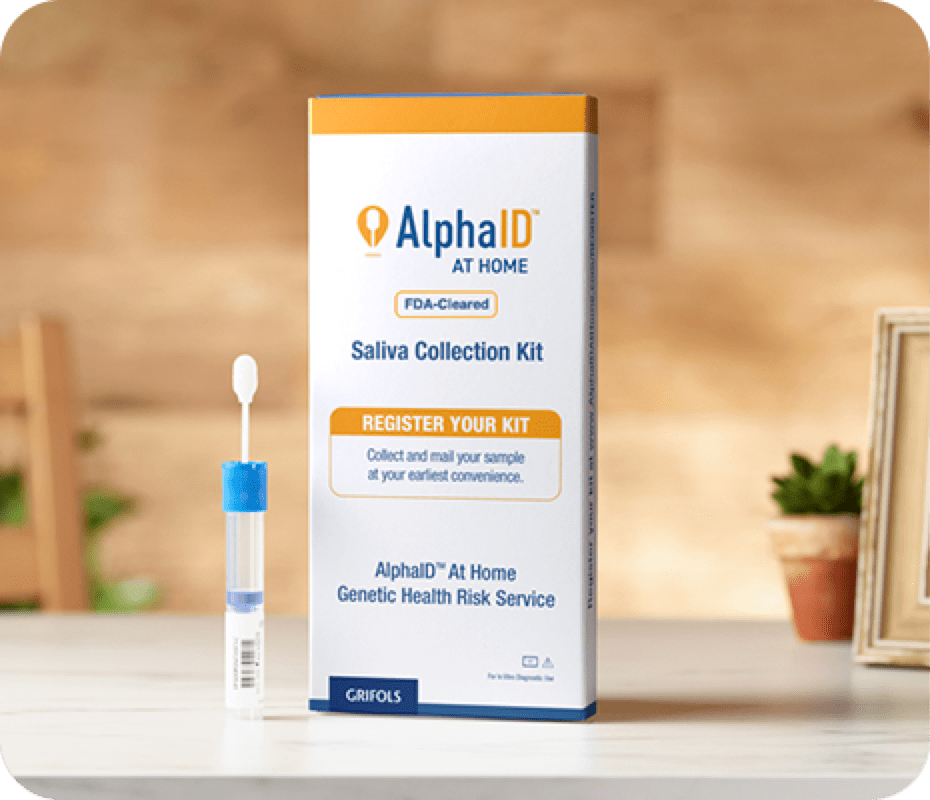 AlphaID™ At Home determines your risk for AATD.
The AlphaID™ At Home Genetic Health Risk Service is:
FDA-cleared
Comprehensive, detecting 14 variants in the SERPINA1 gene linked to AATD
At least 99% accurate
Start by simply ordering a free* AlphaID™ At Home Saliva Collection Kit to determine your risk for AATD from the comfort and convenience of your own home.
Receive helpful information that may be new to you.
Sign up today to learn more about the AlphaID At Home Genetic Health Risk Service and genetic COPD.
*The AlphaID At Home Genetic Health Risk Service, including the kit, is provided for free and may not be billed to patients or their insurers. There is no obligation to purchase or use any product or service offered by any manufacturer.
†Talk to your doctor about possible treatment options.
References
Campos MA, Wanner A, Zhang G, Sandhaus RA. Trends in the diagnosis of symptomatic patients with alpha1-antitrypsin deficiency between 1968 and 2003. Chest. 2005 Sep;128(3):1179-86.
Chorostowska-Wynimko J. Targeted screening programmes in COPD: how to identify individuals with

α1-antitrypsin

deficiency. Eur Respir Rev. 2015 Mar;24(135):40-5.
American Thoracic Society; European Respiratory Society. American Thoracic Society/European Respiratory Society statement: standards for the diagnosis and management of individuals with

alpha-1

antitrypsin deficiency. Am J Respir Crit Care Med. 2003 Oct 1;168(7):818-900.
de Serres F, Blanco I. Role of

alpha-1

antitrypsin in human health and disease. J Intern Med. 2014 Oct;276(4):311-35.